We can all appreciate the lovely, yet difficult, bond between siblings. Brothers and sisters are the first great friends you have in life since they are your constant Tom and Jerry and the person you can have the most meaningful conversations with. With some of the best brother and sister songs, you may celebrate this beautiful bond around your wedding ceremony. Add these upbeat brothers and sisters songs to your wedding playlist and the fun can start right away, whether you're looking for some slamming Punjabi music for your sangeet ceremony or a retro songs playlist to remember the golden era.
Jhoome Jo Pathaan - Pathaan
The song Jhoome Jo Pathaan by SRK from the movie Pathaan is one of the newest and most popular Bollywood songs that you can perform with your siblings. For your sangeet ceremony, a piece of groovy and upbeat music will be the ideal brother and sister song.
Naacho Naacho - RRR
The lively song Naacho Naacho from the movie RRR will be a fantastic choice for the brother and sister songs playlist if there is one Hindi song with so much hype that you should surely add to your wedding playlist.
Matargashti - Tamasha
With the humorous Hindi song Matargashti from the film Tamasha, pay tribute to all the wonderful times you had with your siblings. That will be the ideal choice for a playlist of songs about brothers and sisters where you can shamelessly include all the amusing dance clips.
Dance Ka Bhoot - Brahmāstra
Use the sibling song Dance Ka Bhoot from the film Brahmstra to amp up the enjoyment at your wedding celebrations. The enthusiastic Bollywood song is ideal for your wedding playlist because it is all about the upbeat music, dance, and energy you would need to prepare for an electrifying performance with your brother.
Kala Chashma - Baar Baar Dekho
The upbeat song Kala Chashma from the film Baar Baar Dekho is a must-have for your wedding playlist. Have we not all attempted to imitate this song's catchy steps? We can guarantee that you and your siblings will have a blast performing this fantastic music.
Punjabi Wedding Song - Hasee Toh Phasee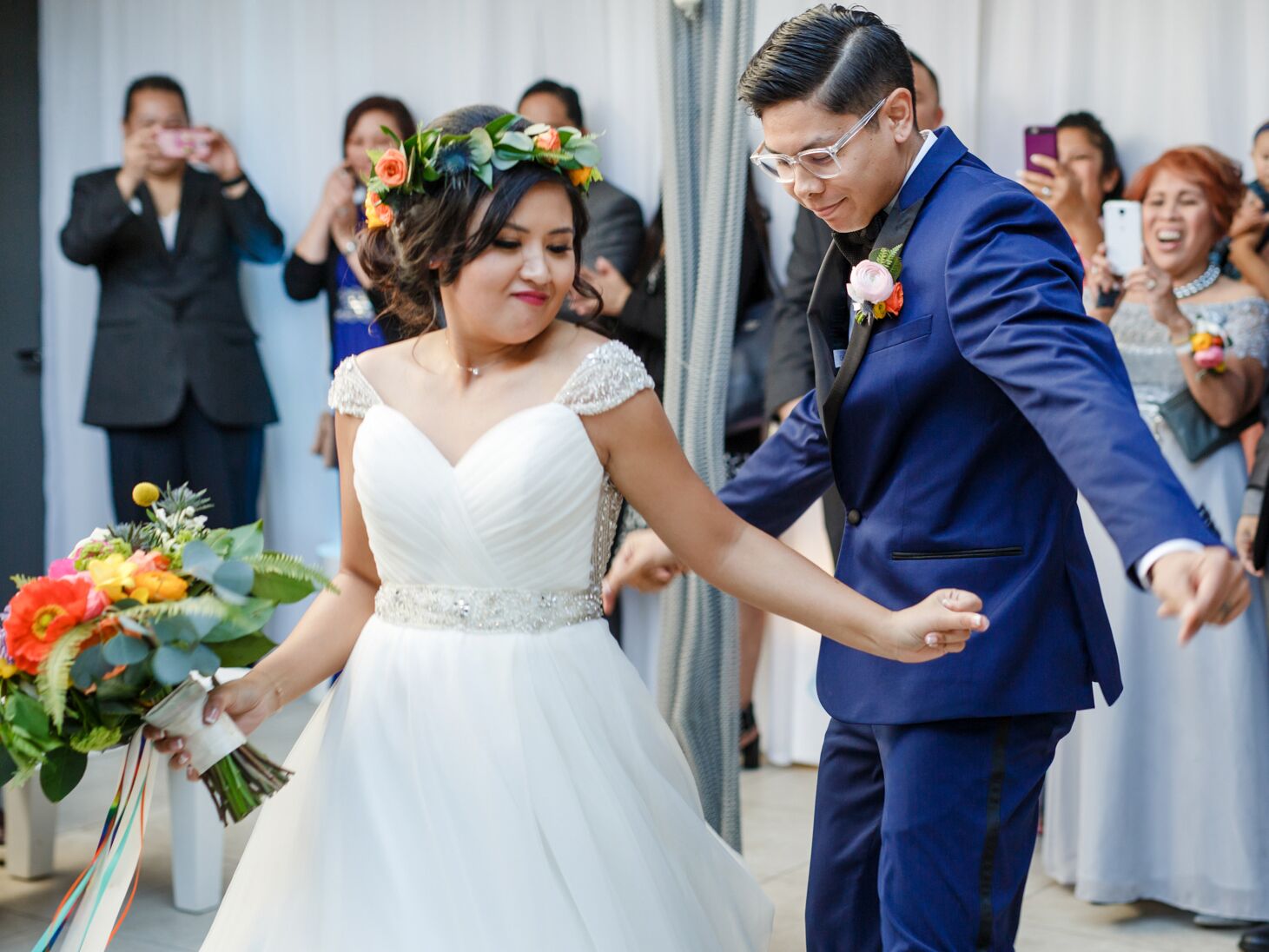 The Punjabi Wedding Song from the film Hasee Toh Phasee must be played as part of your wedding festivities. The brother and sister music playlist will be a lovely touch that will just make the ideal joyous mood for your wedding day.
Cutiepie - Ae Dil Hai Mushkil
Do you think your sibling or brother is adorable? We both agree that it only occurs seldom. The Ae Dil Hai Mushkil song Cutiepie, about a brother and sister, is the ideal tune. There isn't a song that could make your sister's wedding more popular than this one.
Gallan Goodiyaan - Dil Dhadakne Do
Gallan Goodiyaan from the film Dil Dhadakne Do is a well-known Bollywood song that has evolved into nothing less than a party anthem. The upbeat music is ideal for brother-sister dances where you can eventually get the entire family on the dance floor.
Nachde Ne Saare - Baar Baar Dekho
Plan a fantastic rendition of the wedding song Nachde Ne Saare from the movie Baar Baar Dekho to make your sibling's wedding that much more memorable.
Shava Shava - K3G
How can you not put the classic dance song on your playlist of songs for your siblings? Shava Shava from the movie K3G will be an amazing number to groove to with your brother, from the catchy SRK steps to the original elegance by Amitabh Bachchan.
Drama Queen - Hasee Toh Phasee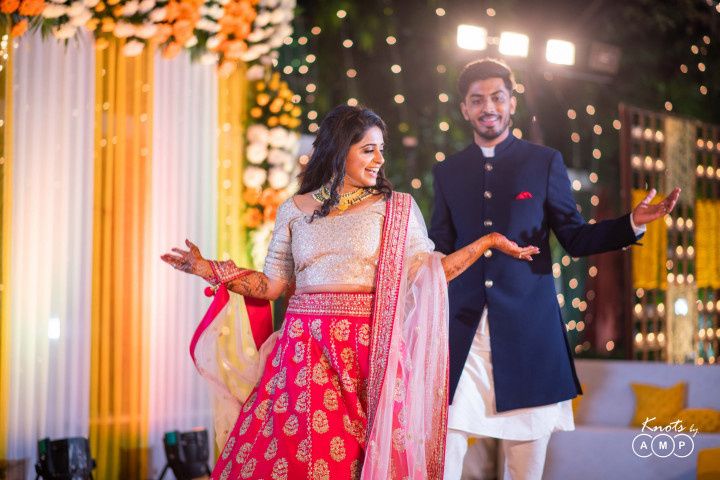 This super-fun dance number is dedicated to your bride-to-be sister to let her know that despite your little arguments, she means the world to you. This is for all the brothers out there who believe that their sisters are outright drama queens, especially in front of your mothers. It will be an enjoyable addition to your siblings' tunes.
Bhangra Ta Sajda - Veere Di Wedding
How could the renowned dhol and Bhangra ever be absent from an Indian wedding? Bhangra Ta Sajda from the film Veere Di Wedding is a great song to tap your feet to when you're with your siblings.
Morni Banke - Badhaai Ho
The chirpy Morni Banke from the film Badhaai Ho is a unique sangeet ceremony song that will undoubtedly increase the enjoyment factor of your wedding celebrations. We can guarantee that once you start doing the hook step with your brothers and sisters, you won't be able to stop yourself.
Abhi Toh Party Shuru Hui Hai - Khoobsurat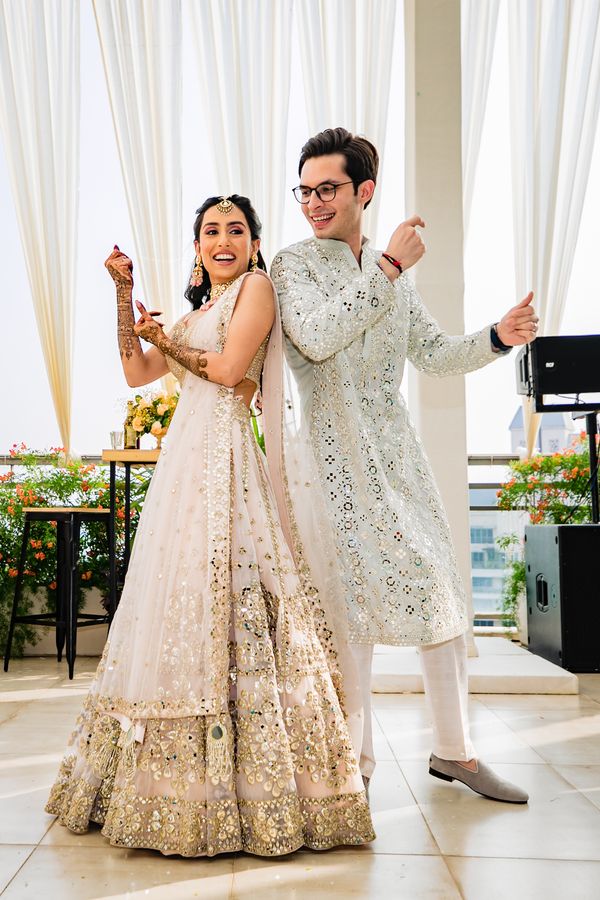 We have the ideal brother and sister song for all the siblings to perform in an enthralling manner if you feel that the excitement around your sister's or brother's wedding has only just begun. include the song Abhi Toh Party Shuru Hui Hai from the Disney film Khoobsurat in your collection of songs for siblings.
Gulaabo - Shaandaar
Gulaabo from the film Shaandaar has to be the Bollywood song that would give your wedding performance a quirky touch. It's the ideal brother and sister song for the bride to sing solo, with her girlfriends, or even as a brother and sister duet.
Oh Ho Ho Ho - Hindi Medium
Oh, Ho Ho Ho by Sukhbir is a traditional wedding song that must be played at every Indian wedding. Although the song was remixed for the film Hindi Medium, its charm never gets old and it makes the ideal brother and sister song.
Aankh Marey - Simmba
Aankh Marey from the film Simmba is a popular wedding song that is the ideal entertainment element for your festive events. As you add it to your repertoire of songs about brothers and sisters, have your siblings imitate Ranveer and Sara's well-known hook step.
Ghagra - Yeh Jawaani Hai Deewani
For all the upcoming brides. We have the ideal brother and sister song to add to your brother and sister songs playlist if you're seeking something that will not only help you show off your bridal lehenga but also commemorate your sour candy relationship with your brother. Watch out for the Ghagra dance from Yeh Jawaani Hai Deewani, then impress everyone with your stylish moves.
Sauda Khara Khara - Good Newwz
Sauda Khara Khara from the film Good Newwz is a well-known Punjabi song that you should add to your playlist of songs for your siblings. It will guarantee a fantastic night to be remembered for the rest of your life, whether you want to perform on it with your cousins or the entire family.
Kashmir Main Tu Kanyakumari - Chennai Express
We can all relate to the extreme differences that can exist between siblings. But Kashmir Main Tu Kanyakumari from the film Chennai Express is a lovely Bollywood song that will let you enjoy this contrasted friendship. The song's lyrics are the ideal complement to the brother and sister team who, despite their differences, are always there for one another.
Senorita - Zindagi Na Milegi Dobara
When your brothers start calling you Senorita, gather them all together on the dance floor and enjoy a lovely and enjoyable time. Your repertoire of brother and sister songs will be complete with the cheerful song from Zindagi Na Milegi Dobara.
Badtameez Dil - Yeh Jawaani Hai Deewani
The great song Badtameez Dil from the movie Yeh Jawaani Hai Deewani is a perfect way to celebrate your siblings and your bittersweet friendship. You will have the time of your life singing along to this amazing brother and sister song, we can guarantee it.
Veere - Veere Di Wedding
Make your sibling's special day even more memorable by playing the lovely Hindi song Veere from the film Veere Di Wedding to celebrate your unbreakable tie with them.
Dhaagon Se Baandhaa - Raksha Bandhan
Searching for the ideal song for yourto broyournd ister dance at the wedding? The relaxing song Dhaagon Se Baandhaa from the movie Raksha Bandhan captures Akshay's persona and his sisters' sincere and inspiring journey. This lovely song nicely expresses the bond between a brother and a sister.
Zingaat - Dhadak
You should add a song with catchy lyrics and upbeat music to your collection of tunes for your siblings. Despite being a Marathi song at its core, you cannot help but move to the beats of any version you choose.