Weddings are an occasion for joy and celebration, a moment when two individuals come together to combine their lives forever. The entertainment at a wedding is one of the most crucial elements because it can establish the mood for the whole affair and keep guests interested all day. We'll look at some of the best possibilities for wedding entertainment in this article, from classic to unusual and imaginative suggestions that will make your big day unforgettable.
The entertainment at weddings is a wonderful way to make enduring memories. Everyone recalls the music they danced to, the ridiculous pictures they snapped in the photo booth, or the incredible dance performance they witnessed. These are the instances that visitors will recall for
Live Music
Photo Booth
Photo booths have become increasingly popular at weddings in recent years. They are a fun and interactive way for guests to take home a lasting memory of the event. With props and backdrops to choose from, guests can create their own personalized keepsakes.
Magician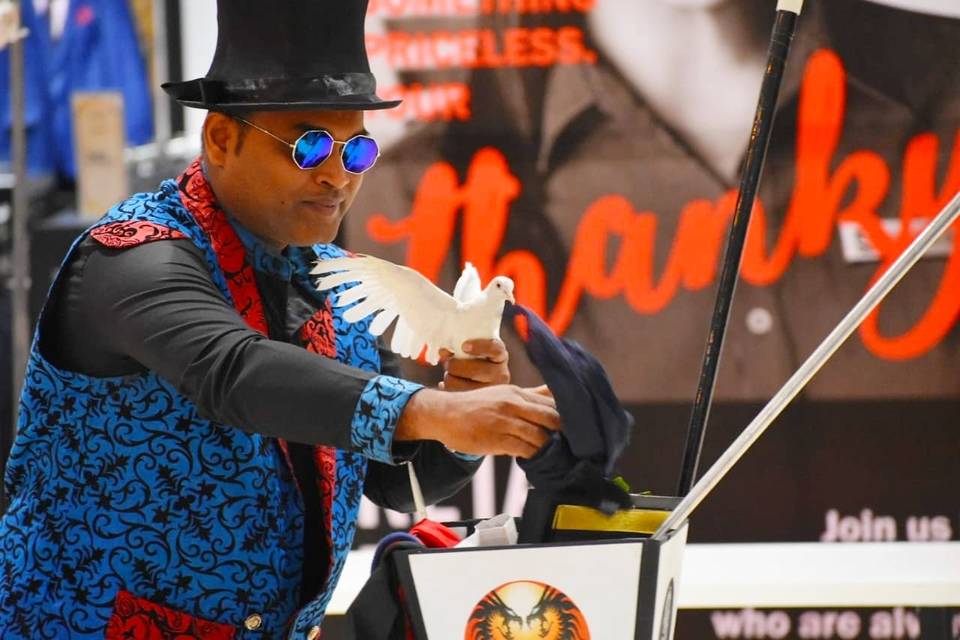 Consider hiring a magician for your big day if you want a little magic. This is an original and imaginative method to entertain your guests, and it works best when there is a gap in the action during cocktail hour or dinner. For people of all ages, magicians may offer a memorable and enjoyable experience with their deft handwork and eye-catching illusions.
Games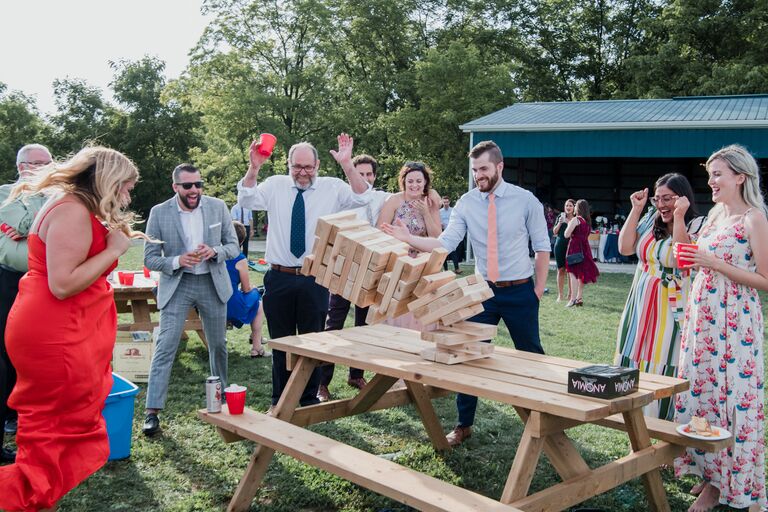 These simple-to-produce games may keep visitors of all ages entertained for hours.
Dance
Performance Hire a dancing group if you want to dazzle your visitors with an original presentation. Skilled dancers may put on a lavish performance that will astound your visitors. Whether you select a traditional ethnic dance or a contemporary ballet, a live performance's enthusiasm and energy will make a lasting impact.
Fireworks
Display Consider a fireworks display as the perfect way to cap off your big day. Your guests will remember your wedding celebrations for a lifetime if you choose to end them with fireworks. A professional display will bring a little enchantment and wonder to your day and may be tailored to meet your venue and budget.
In conclusion, wedding entertainment is a crucial component of any wedding and may significantly impact how you and your guests feel about the event as a whole. There are many ways to keep your guests engaged and make your day exceptional, from classic choices like live music to innovative and imaginative suggestions like a magician or fireworks display. So go ahead and use your imagination; the possibilities