A wedding's preparations might be difficult. There are so many elements to consider, from choosing the colour scheme to figuring out the ideal menu for your guests. One of the most crucial elements of your special day is the menu! You should select dishes that satisfy your guests' appetites and showcase your sense of style and taste.
The following advice will assist you in creating the ideal wedding menu:
Don't start from scratch. You are not required to serve a standard wedding meal. Pick foods that both you and your fiance enjoy and that will satisfy your guests' appetites.
Consider the location. Will you hold your wedding outside? If so, you should stay away from anything that might go bad in the heat. For an outdoor wedding, light, energising foods are generally an excellent option.
Consider your budget. Selecting an ideal wedding menu for your guests with items that won't break the bank is vital because ideal wedding catering may be pricey. Ask your caterer how you might reduce costs without compromising on taste or quality.
Make your ideal wedding menu unique. Create a genuinely one-of-a-kind menu for your wedding by including family recipes or favourite delicacies. This is a wonderful way to make your special day more unique!
Calculating the Number of Visitors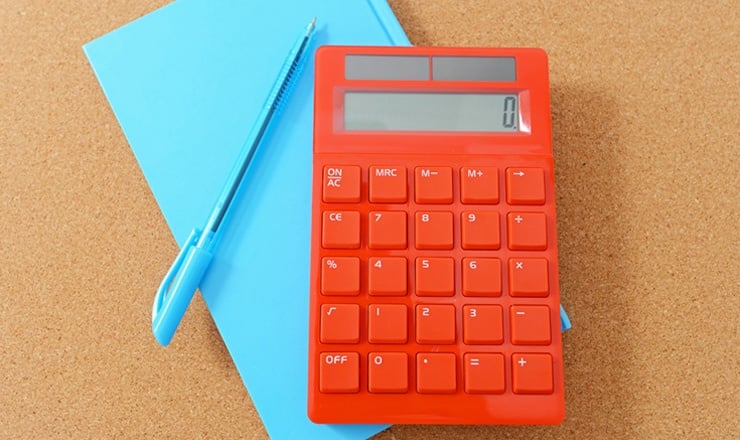 The first step in arranging your standard wedding meal is to estimate the number of guests you will invite. Although getting an accurate headcount may seem obvious, doing so can help you budget effectively and prevent any last-minute craziness. By asking your venue for its maximum capacity, you may obtain an exact guest count quickly and easily. Once you get that total, you may begin taking away any guests who have already notified you that they will not be attending. From there, you may reasonably estimate the number of guests who will attend your wedding.
Sending out save-the-dates is another option if you're still unsure of your guest list. This will enable you to more accurately predict who will be present on your special day. Additionally, you can take advantage of this to begin gathering RSVPs so that you can finalise your guest list well in advance. You may begin preparing your ideal wedding menu once you have a fair idea of the number of guests who will be present at your wedding. To ensure that everyone can enjoy your big day, be sure to take into account any dietary requirements or food allergies.
Date Selection for Your Wedding
One of the first things you'll need to do when starting your wedding preparations is picked a date. There are many things to take into account, so making this choice may be challenging. Here are some suggestions to assist you in choosing the ideal day for your wedding:
The time of year. Different seasons will offer various benefits depending on what time of year you wish to be married. You can choose from a variety of lovely outdoor locations, for instance, if you adore the idea of having a spring wedding. But if you're keen on having a winter wedding, you might be able to find deals on well-liked locations that are typically fully booked during the busy season.
Consider your visitors. If you decide on a weekday wedding, would the majority of your guests be able to attend? Will any of your loved ones find it too difficult or expensive to go to your destination wedding? When selecting a date, it's crucial to think about who you want to celebrate your special day with.
Pick a day that has special meaning for you. Choosing a date that has special meaning for you might make the event more memorable, whether it's the anniversary of your first date or the wedding date of a family member.
Selection of the Best Wedding Catering Services
Make sure to select the top wedding catering services while choosing the ideal wedding menu for your wedding. When selecting a catering company, there are a few things to consider. First, confirm that the caterer has prior expertise with weddings. This will guarantee that they are knowledgeable about ideal wedding catering and can provide you with the greatest service. Second, request references from previous customers and determine whether the business can supply them. You can determine the calibre of their work from this. Finally, make sure to obtain a written contract from the organisation outlining all the services it will offer on your special day.
Selecting a menu style
There are several different paths you can take when preparing your ideal wedding menu. You can build your menu on a theme, such as Bengali, Continental, Italian, or Mexican. A buffet can be set up with various stations. Or, keep it straightforward with a limited number of major meals. There are a few things to bear in mind regardless of the path you choose.
First, take into account who will be attending and make sure there is something for everyone. You don't want people's dietary limitations to prevent them from fully savouring your special day.
Second, consider how the cuisine fits into the overall vibe of your event. Finally, when choosing your foods, keep your budget in mind.
With that in mind, let's examine each choice for creating your ideal wedding meal in more detail.
Thematic menus
Choose an ideal wedding menu that both you and your fiance enjoy if you decide to go with a themed menu. This is particularly crucial if you want to add unique details to your wedding day. After deciding on your cuisine, start thinking of all the different foods you could serve.
Establishing the Menu
When planning your ideal wedding menu, there are a few things to bear in mind. First, you'll want to check that the menu you choose reflects the mood and aesthetic of your wedding as a whole. For instance, you should provide items fit for a sit-down supper if the event is formal. On the other hand, you might want to think about providing buffet-style or family-style dishes if your gathering is more relaxed. You should also think about the season you are getting married in addition to the formality of the celebration. Wedding meals tend to be lighter at summer weddings and heavier at winter nuptials. This is just a general suggestion; in the end, you should choose foods that you and your guests will like regardless of the season.
Last but not least, remember to consider any dietary restrictions your guests may have. Make sure that individuals who are vegetarian, vegan, or gluten-free have lots of choices. Everyone will like the food at your wedding if you provide something for everyone!
Menu Etiquette for Weddings
There are a few things to consider while planning your standard wedding menu. You should first and foremost check that your food reflects the overall theme and aesthetic of your event. Second, when selecting your meal choices, keep the formality of your wedding in mind. Stick with traditional foods that will appeal to all of your guests if you're hosting a more formal event. However, feel free to get inventive with your menu and serve up some fun and distinctive foods if your wedding is more laid back.
The time of year you're getting married is another consideration. If your wedding is taking place in the summer, you should serve lighter fare like salads and grilled meats. However, if your wedding is taking place in the winter, you may get away with offering heartier meals like beef stew or roasted chicken. But regardless of the season, make sure to offer choices for both vegetarians and meat eaters. Don't forget about dessert, either! Even while your wedding cake should be the main attraction, you can also serve other delicious dishes.
Wrap Up
You must comprehend the style of wedding you envision before you can begin to organise your cuisine. The type of cuisine you will serve your guests and the type of cuisine they will consume at the wedding are both important considerations.