Kanpur's Panchvati Farm House is a beautiful location to host friends and family. In close proximity to Siddhi Dham Shudhanshu Ashram, it is situated. It includes numerous party spaces that are ideal for both small-scale and large-scale events. There are numerous lawns and a dining hall available for your events at Panchvati Farm House on Kanpur's Bithoor Road. Pre-wedding events, weddings, birthday celebrations, and get-togethers can all be held there.
Kanpur is home to the wedding lawn known as Panchvati Farm House. If you want to have a big, lavish wedding, you should definitely put this location at the top of your list. They not only provide you with roomy, well-maintained grass, but also with other first-rate services, an unrivalled array of amenities, and guest accommodations that include tastefully furnished rooms, decorations, tentage space, a DJ, and many other extras. This wedding venue is a choice that you should unquestionably make if you want to reserve the best wedding venue in Kanpur that will host some of the most memorable moments of your life.
Facilities and Capacity
The best wedding venue in Kanpur is located on the outskirts of the city adding calmness and quiet to the atmosphere, creating the ideal ambience for hosting any of your wedding-related festivities. Their vast green grass has the capacity to host events with 250 minimum and 1500 maximum attendees. The external environment can be changed to meet your choices and requirements. In addition to their grass, they do provide you with a community centre and a place of worship where you can have your wedding ceremony. It contain banquets, Lawn, and Halls for all community functions, wedding functions, etc. You just need to connect to the best wedding planner in Lucknow for planning your wedding in this beautiful resort.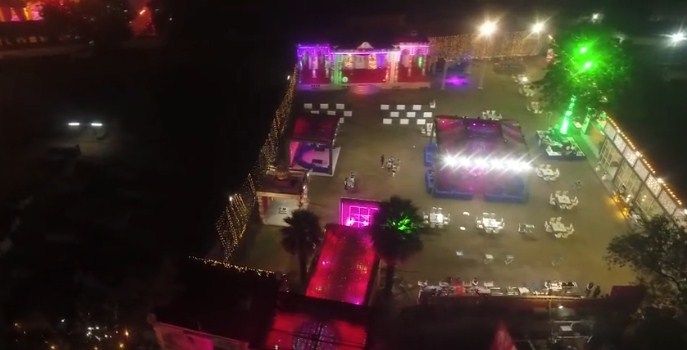 What makes a place an ideal wedding venue are the extra amenities that are provided to make the experience of guests more seamless and joyful. Some of the services offered by this venue that was previously discussed and are quite helpful for hosting a wedding event without any bother are:
Basic electricity, lighting, and backup
Parking service
Bridal room
Kids area
Activity area
Guest Accommodation
Reception Hall
Conference Hall
Service provided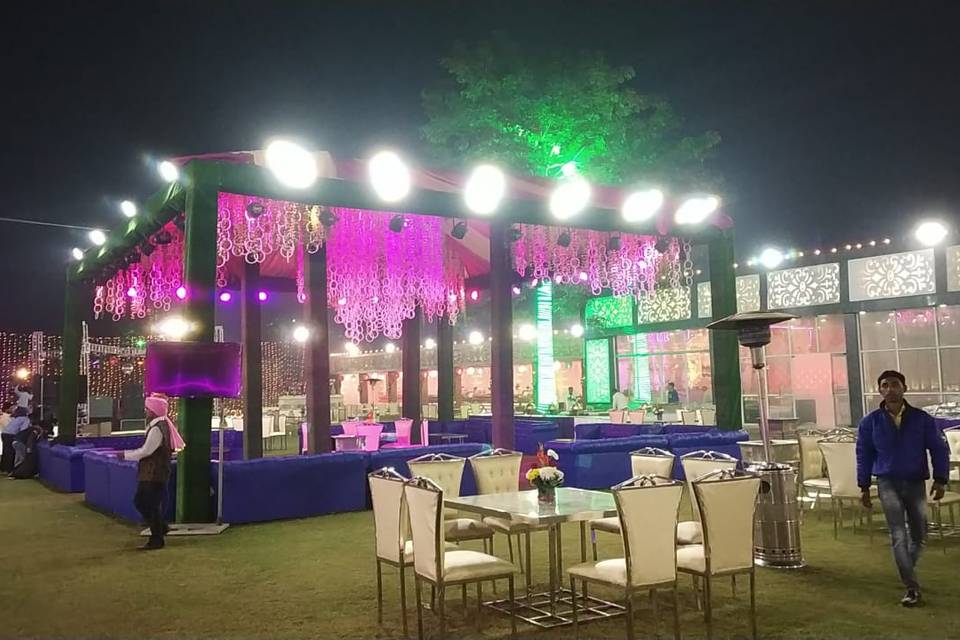 The in-house food and design crew at Panchvati Farm House has been working with the location for a very long time. The onboard catering staff can provide you with a wide variety of meals and sweets on a personalised menu. The chef creates delectable dishes with your own preferences in mind, starting with your famous regional specialities and moving on to your international cuisines. They have a group of creative and professional people on staff, including technicians, who are aware of your needs and constraints and take care of everything up until your event achieves its goals.
DJ
In house catering
In house decorators
In-room breakfast
In-room Dinner
1 bottle of water in Room
Toiletries
Catering Facilities
Panchvati Farm House in Kanpur offers catering facilities for a variety of events, including weddings, corporate functions, and social gatherings. Their catering services are customizable to meet the specific needs and preferences of their clients.
They provide a range of cuisines, including;
North Indian
South Indian
Chinese
Continental
Rajasthani
Gujarati
Marathi
Italian, etc.
With options for both vegetarians and non-vegetarian. To make sure that the cuisine is delectable and hygienic, they use high-quality ingredients. The cost of catering varies depending on the packages that the venue offers.
The Panchvati Farm House's catering staff is knowledgeable and skilled, and they handle every aspect of menu planning and food presentation to make sure that the cuisine is given to the guests in the best possible way. In order to give every event a sweet touch, they also provide personalised cakes and pastries. Overall, This wedding venue provides extensive catering services that will wow visitors and make every event special.
Decor Facility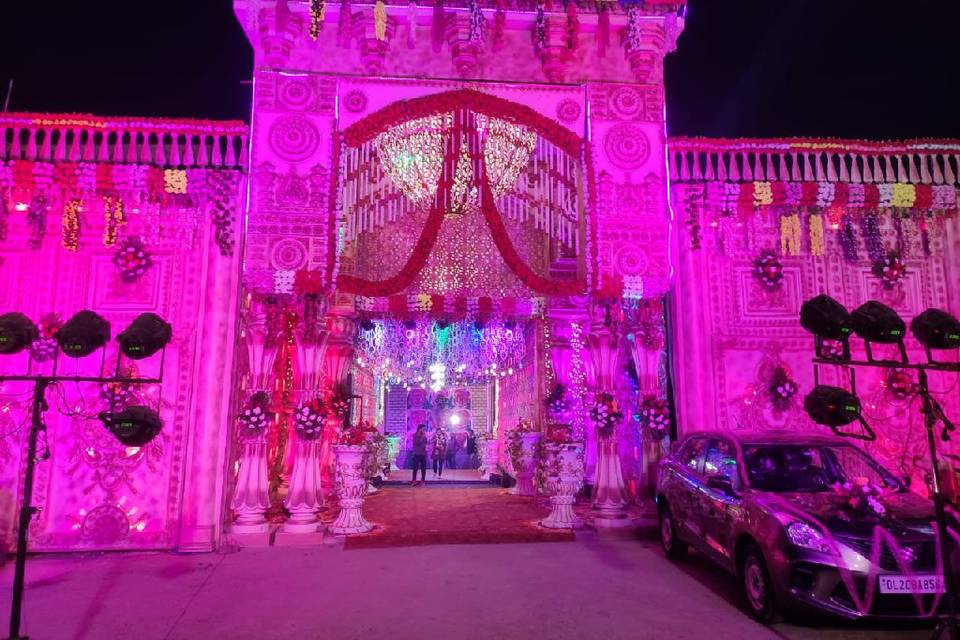 Kanpur's Panchvati Farm House offers a variety of décor services to improve the appearance of any occasion. This best wedding venue in Kanpur provides decoration services for both indoor and outdoor spaces, such as floral arrangements, lighting, stage design, and entrance decorations. Their staff of qualified decorators works closely with customers to comprehend their preferences and create a décor scheme that is in line with their vision. They make each occasion beautiful and unforgettable by utilising premium materials and original ideas.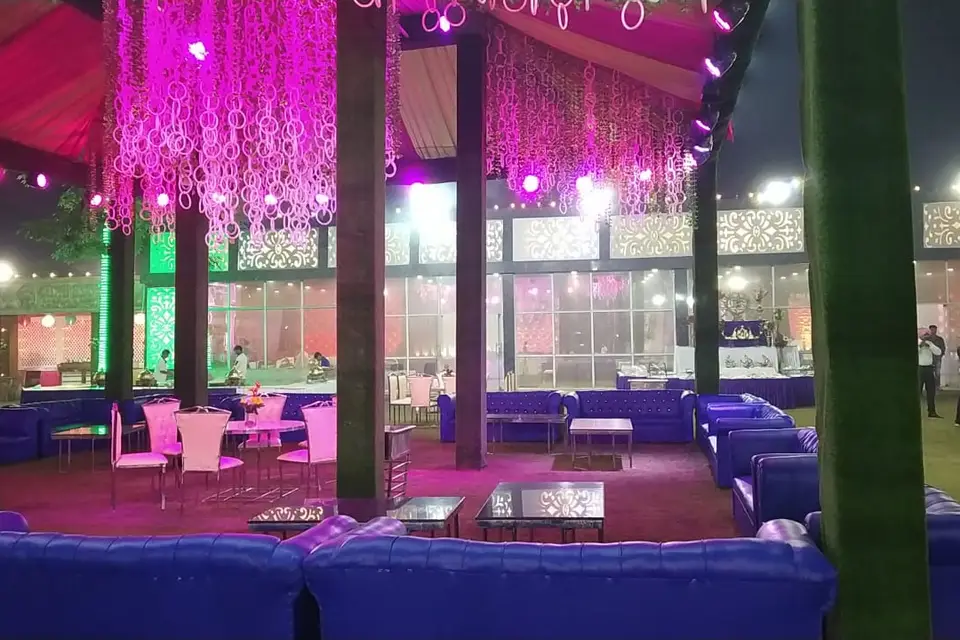 Additionally, Panchvati Farm House offers a selection of decor-enhancing elements, such as furniture, floral arrangements, and ornamental objects. Overall, their decoration resources are created to produce an event that is memorable and aesthetically attractive and is likely to dazzle attendees. And for further planning of your wedding get connected to Event Planet, the best wedding planners in Lucknow.
Lodging
At Panchvati Farm House in Kanpur, lodging options include cosy, tastefully designed rooms with contemporary conveniences like Wi-Fi, air conditioning, and connected bathrooms. Their housing options are created to offer visitors a relaxing and opulent stay.
Parking
Plenty of parking is available for visitors at the best wedding venue, making parking hassle-free. There is plenty of room for both automobiles and two-wheelers in the safe, well-kept parking area. Valet Parking is provided by this best wedding venue in Kanpur as per the need of guests. This venue has space for 80 vehicles.
Alcohol and Smoking
In Kanpur, Panchvati Farm House offers alcohol services for parties, subject to the required statutory authorizations and permits. They sell a variety of alcoholic beverages, such as beer, wine, and foreign and Indian liquor. Their trained crew serves the alcohol and ensures that it is consumed and served responsibly. Additionally, they severely forbid underage drinking and do not permit visitors to bring their alcohol into the premises.
For the convenience of their visitors who smoke, This venue offers designated smoking spots on their property. To protect the comfort of all visitors, smoking is not permitted in the rooms or other spaces.
Venue Policies
The Panchvati Farm House in Kanpur adheres to several rules to guarantee the efficiency of its operations and the comfort of its visitors. Some of the rules they adhere to are:
Booking guidelines: A non-refundable deposit is required to secure a reservation for Panchvati Farm House a space or service; the amount is then subtracted from the total bill.
Cancellation policy: A visitor must notify the wedding venue of their cancellation at least seven days before the event. The non-refundable deposit won't be reimbursed in this situation.
Refund policy: If unforeseen circumstances force the cancellation of the event, This wedding venue will issue a refund.
Security policy: The venue has a strict security policy to guarantee the security of all visitors. They offer CCTV surveillance and always have security professionals on duty.
Noise Policy: This venue has a noise policy in place to make sure that noise levels are kept within acceptable ranges while taking into consideration the comfort of the nearby neighbours.