One of the most crucial considerations a couple will make while wedding planning is where to hold their ceremony. While a lot of couples choose to get married in a traditional ceremony close to home destination weddings are becoming more and more popular. A destination wedding enables couples to say their vows in front of their nearest and dearest in a special and unforgettable setting. We'll look at a few of the factors that influence a couple's decision to have a destination wedding in this blog.

A Unique Experience
The chance to enjoy a distinctive experience is one of the main appeals of a destination wedding. Couples can have a destination wedding and wed in a place that has special value to them or that they have always wanted to visit. While they celebrate their union, the couple and their guests will have the opportunity to encounter new cultures, sites and sounds.
Intimate Setting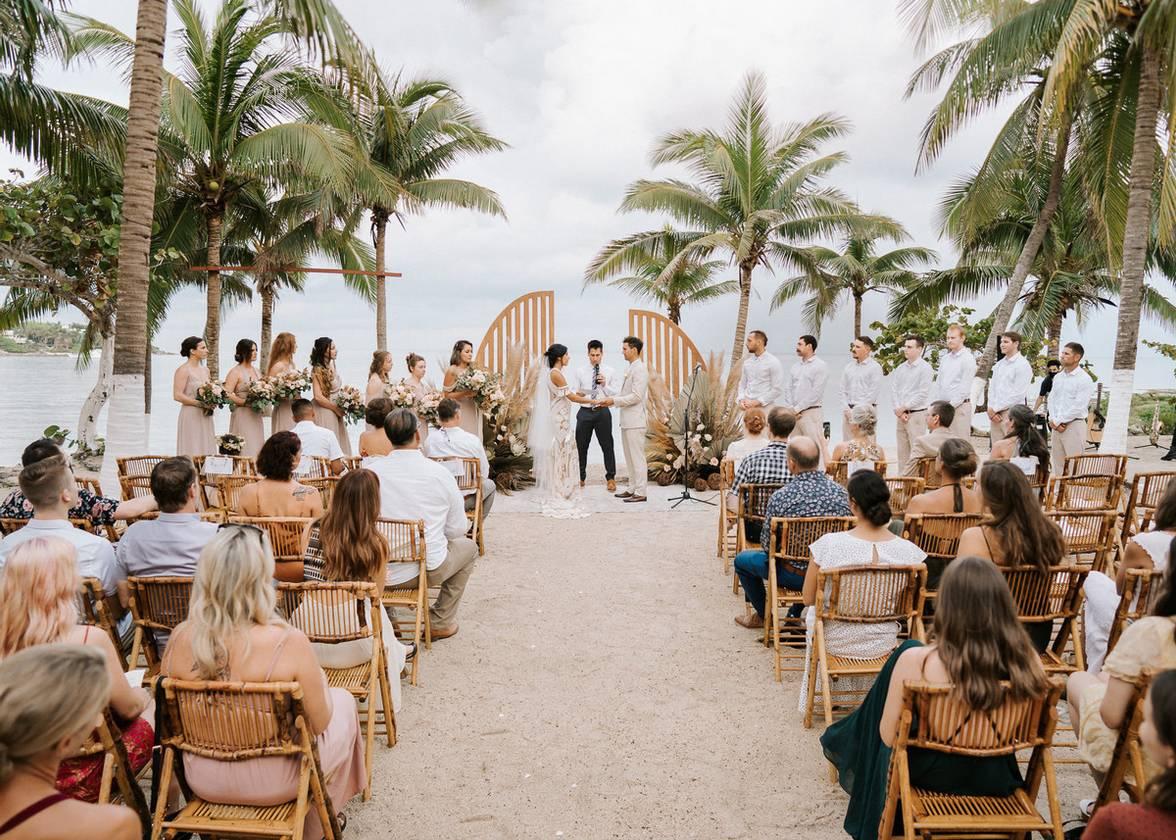 Destination weddings are a great option for couples who desire a more private wedding because they are frequently smaller than regular nuptials. Couples can spend more time with each guest and have a more intimate celebration with a smaller guest list. Also, destination weddings provide the couple and their guests a chance to connect and create lifelong memories.

Built-In Honeymoon
A destination wedding can serve as both the wedding and the honeymoon, which is a huge additional benefit. The couple can extend their stay and take advantage of a built-in honeymoon in a beautiful area rather organizing a separate trip. This not only helps the couple save money but also enables them to begin their married life in a special and romantic location.

Less Stressful
Destination weddings can actually be less stressful to plan than a typical wedding. Many destination weddings include a skilled wedding planner who can handle all the logistics from choosing the best vendors to finding the ideal location. When everything is taken care of the couple can unwind and enjoy the event.

Picture-Perfect Backdrops
A destination wedding has many benefits, not the least of which is the gorgeous setting and scenic backdrop it offers for wedding photography. The natural beauty of the setting whether it is a stunning beach, a breathtaking mountain range, or a historic castle, lends a touch of enchantment to the wedding and produces priceless memories.

A Chance to Save Money
A destination wedding may cost more than a typical wedding in some cases, but not always. A destination wedding may be less expensive than a regular house wedding, depending on the location. By choosing an all-inclusive package that includes everything from the ceremony to the reception, couples can also save money.
In conclusion, destination weddings provide couples and their guests with a singular and unforgettable experience. They offer a private environment, a built-in honeymoon an opportunity to strengthen relationships with loved ones and a gorgeous site for wedding photographs.